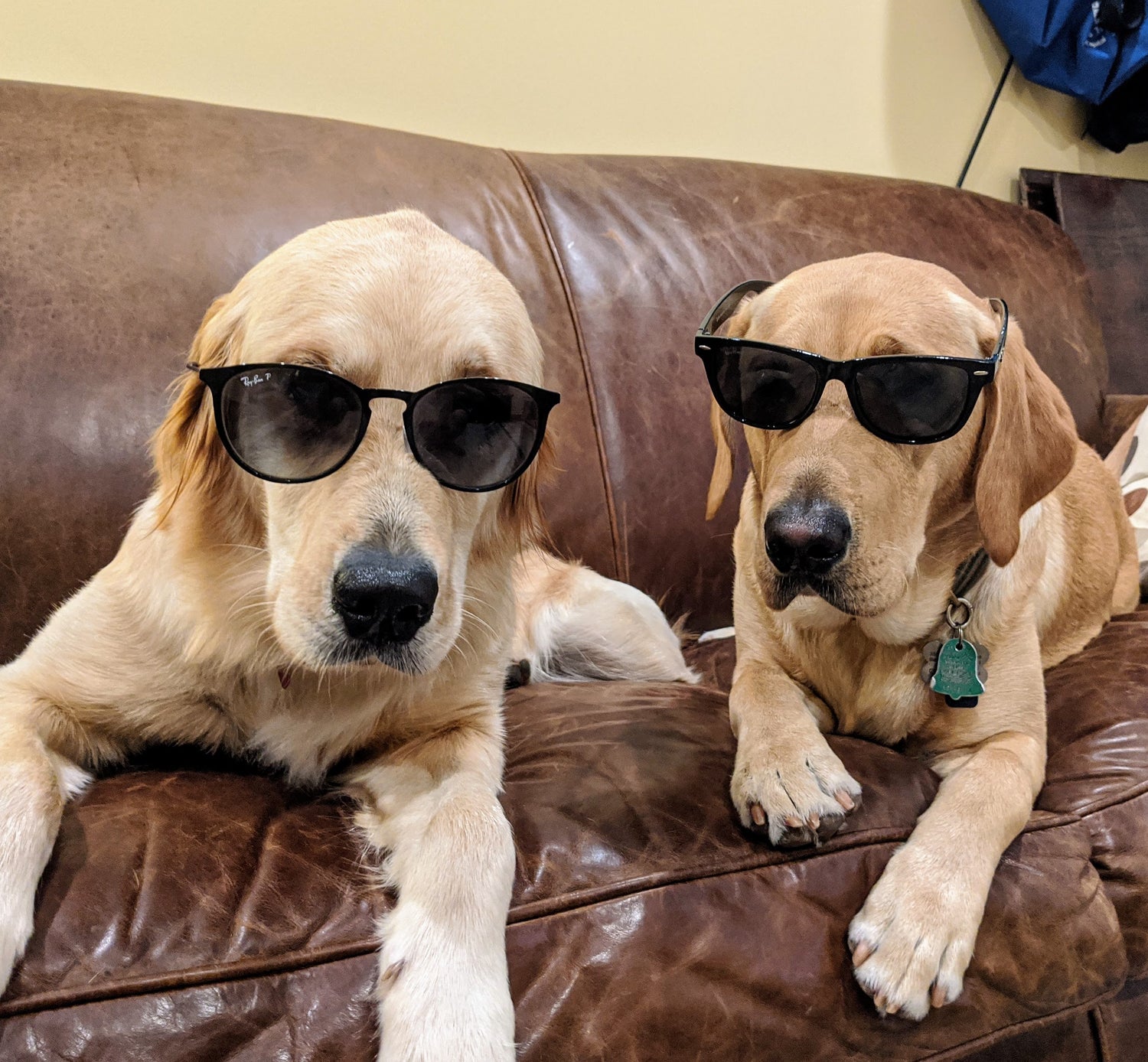 For Dog People, By Dog People
Meet Maybie and Louie, our lovable retrievers and office stress relievers.
This dynamic duo insists on thoroughly reviewing all of our products before launch. They're sticklers for quality and have a real eye for design.
Who are we? A bunch of creatives and mold makers in the Boston area. Thanks for asking, most people are just here for the dogs.