Custom Dog Treat Mold
Regular price
Starts at $24.99
Regular price
Sale price
$24.99
Unit price
per
Sale
Sold out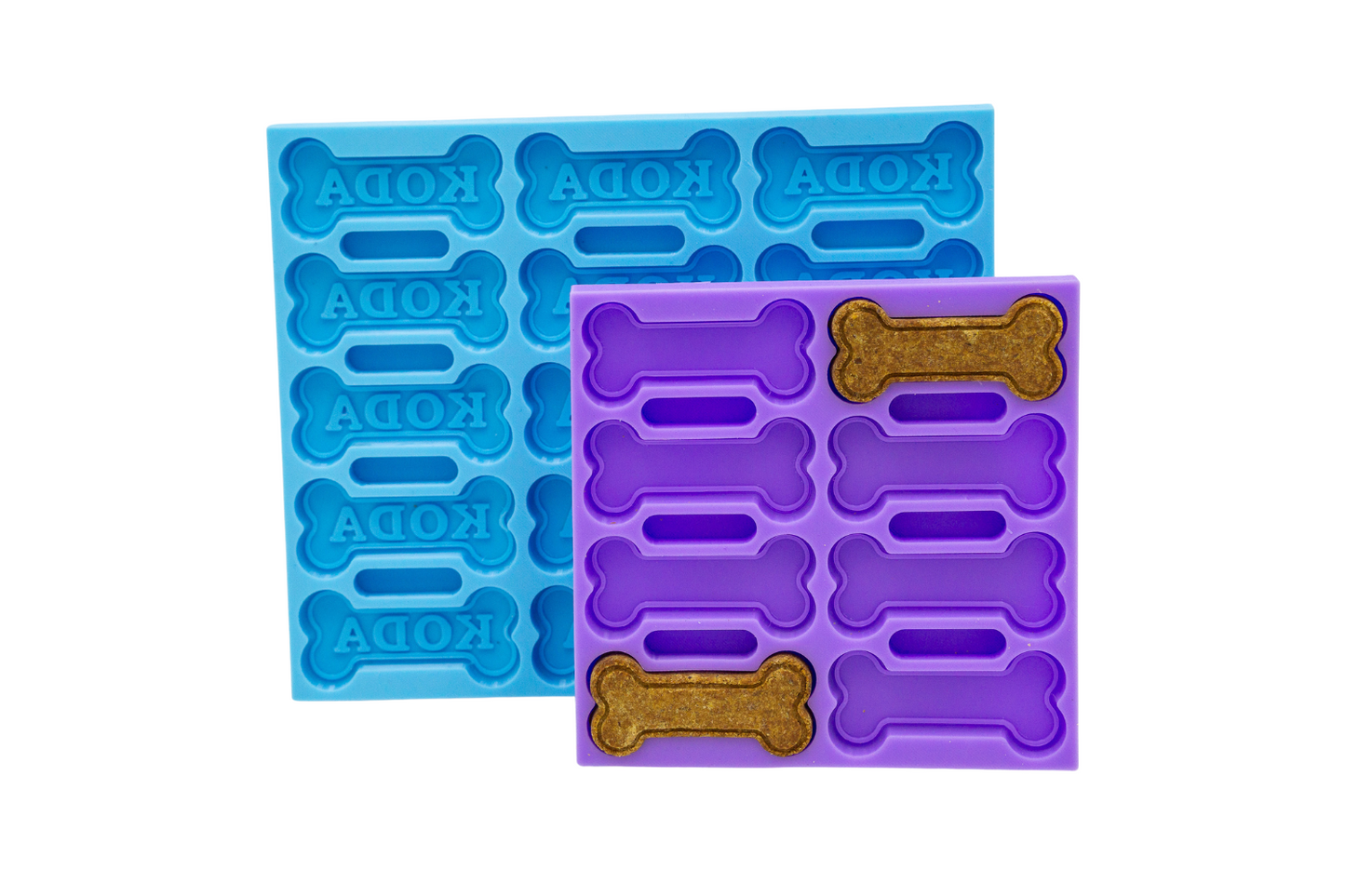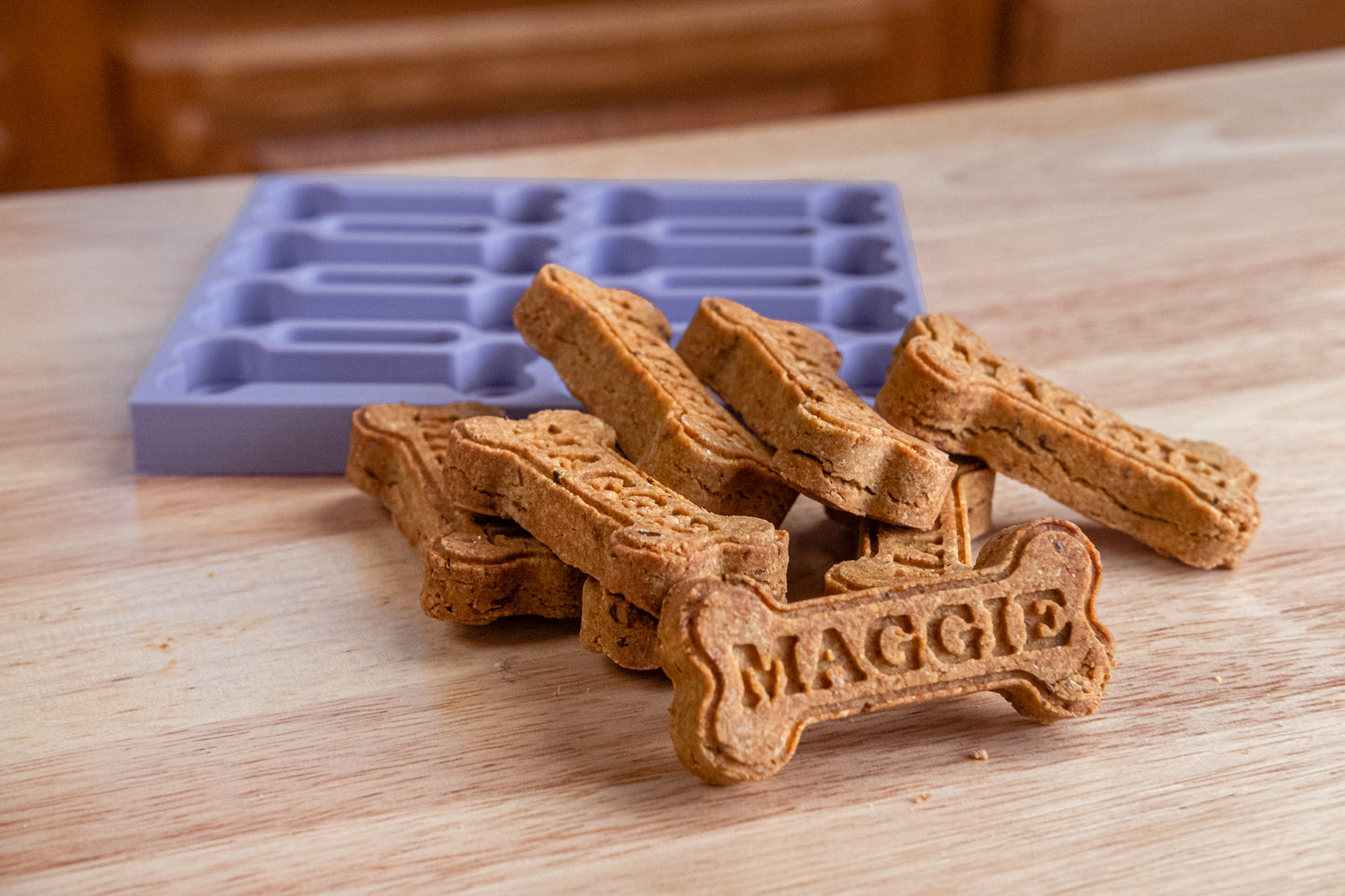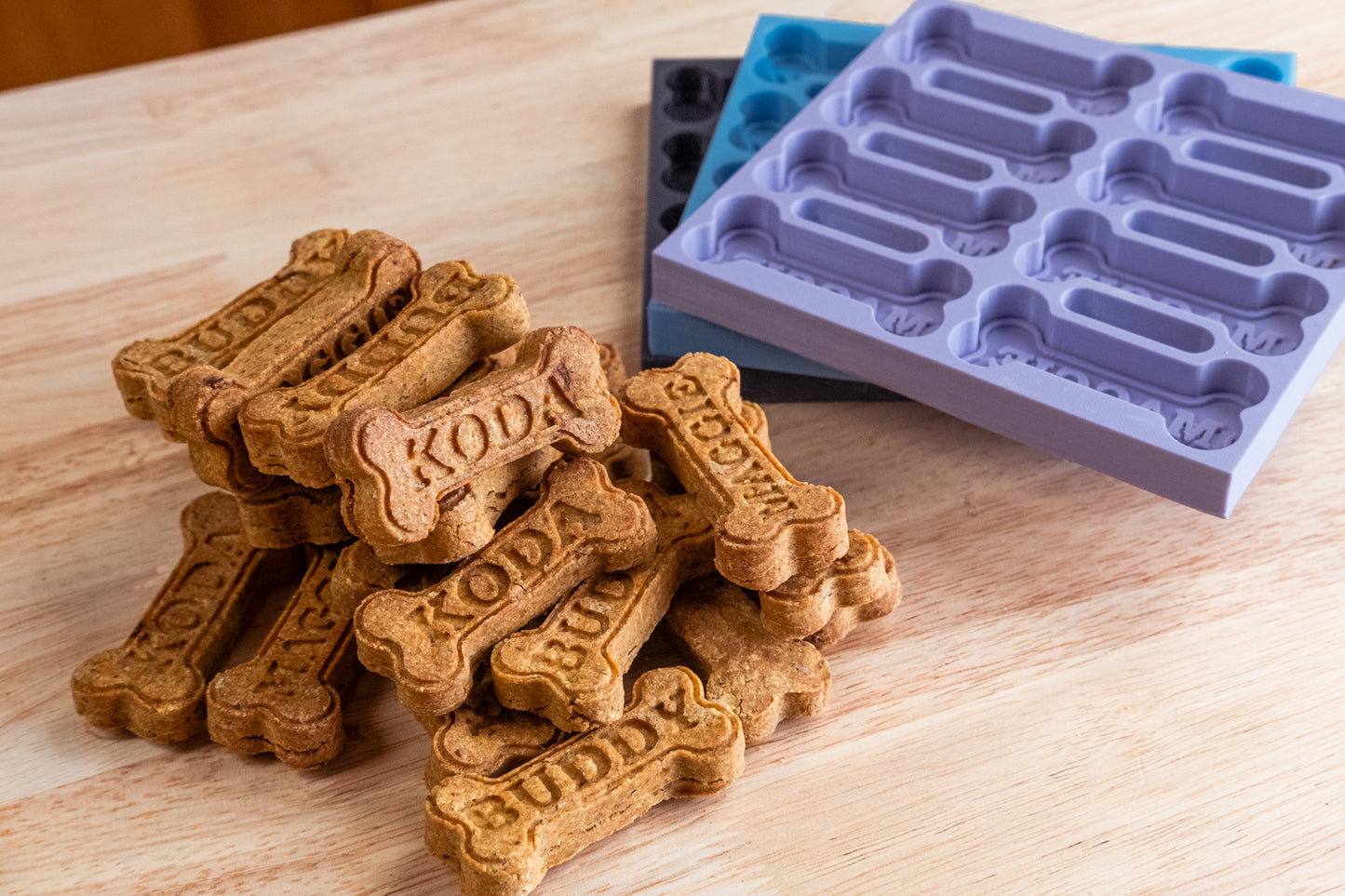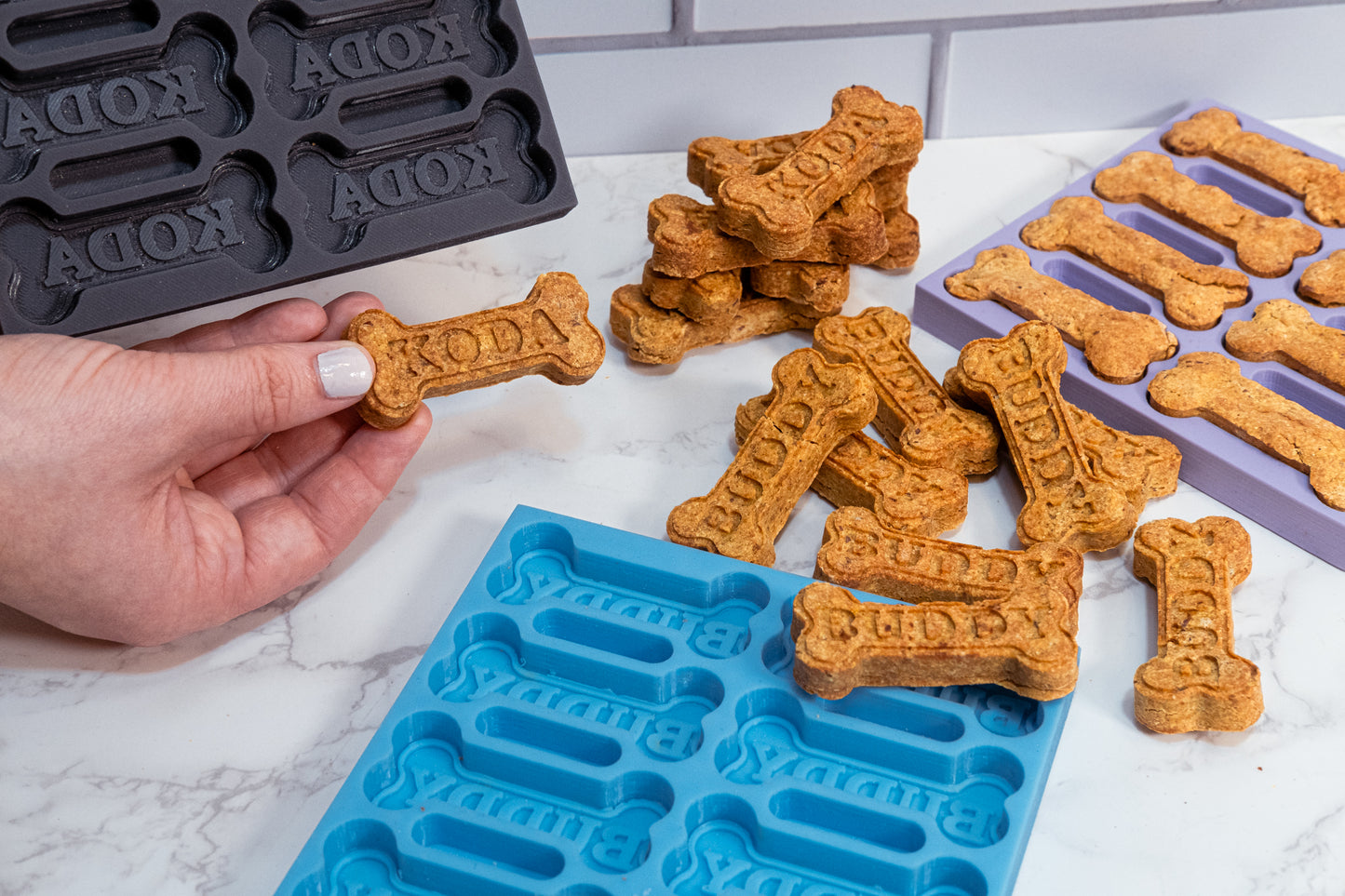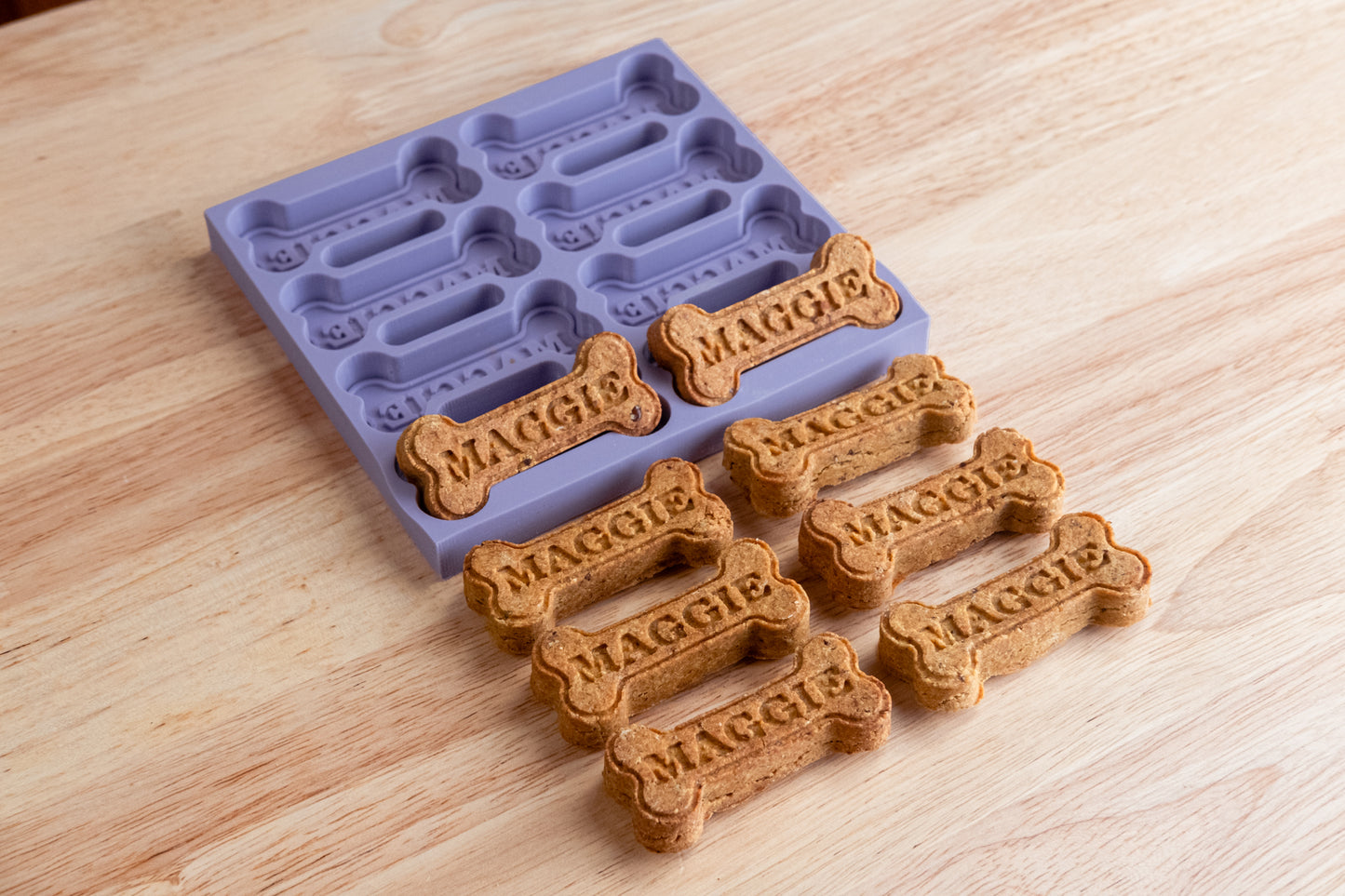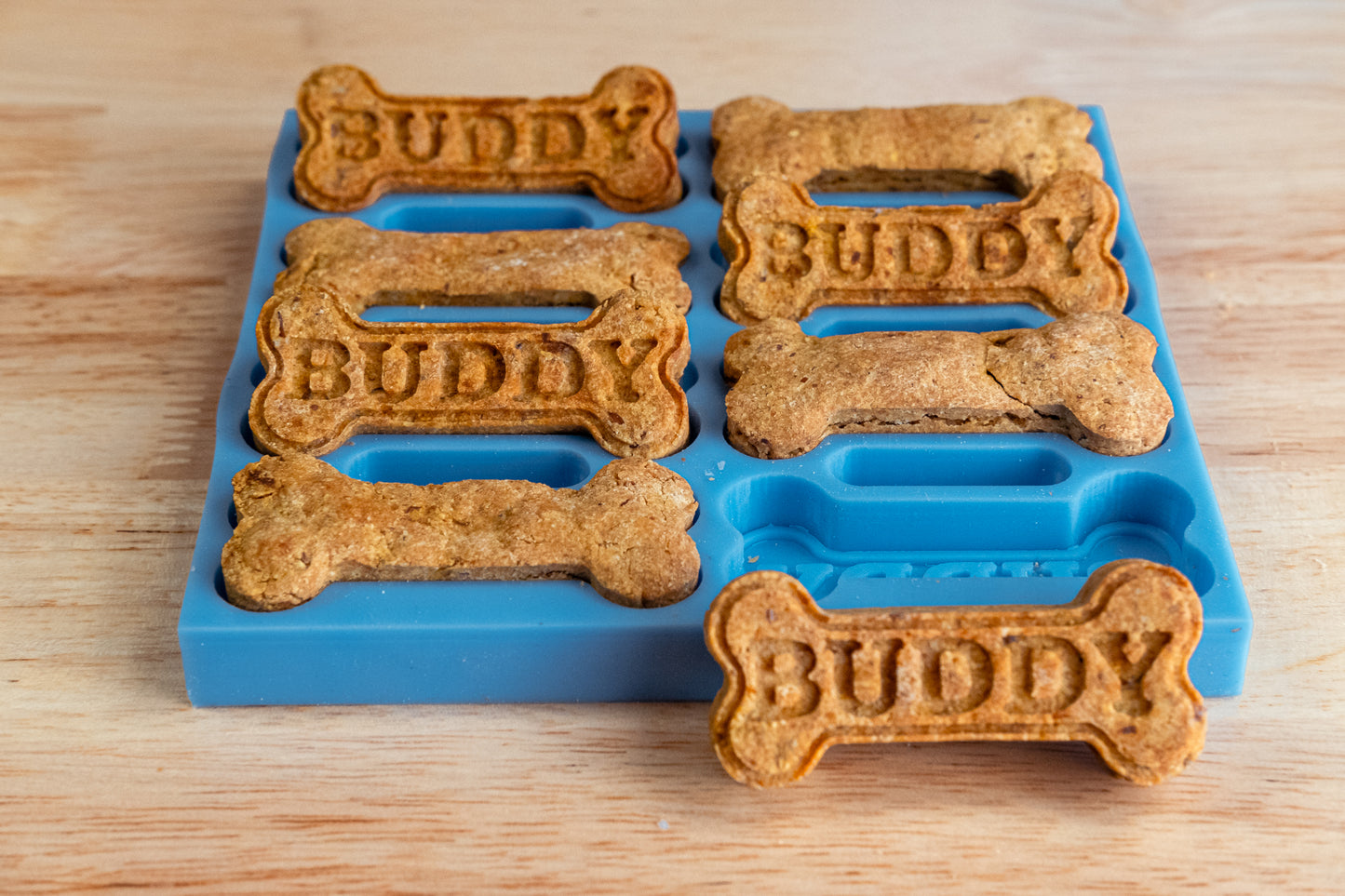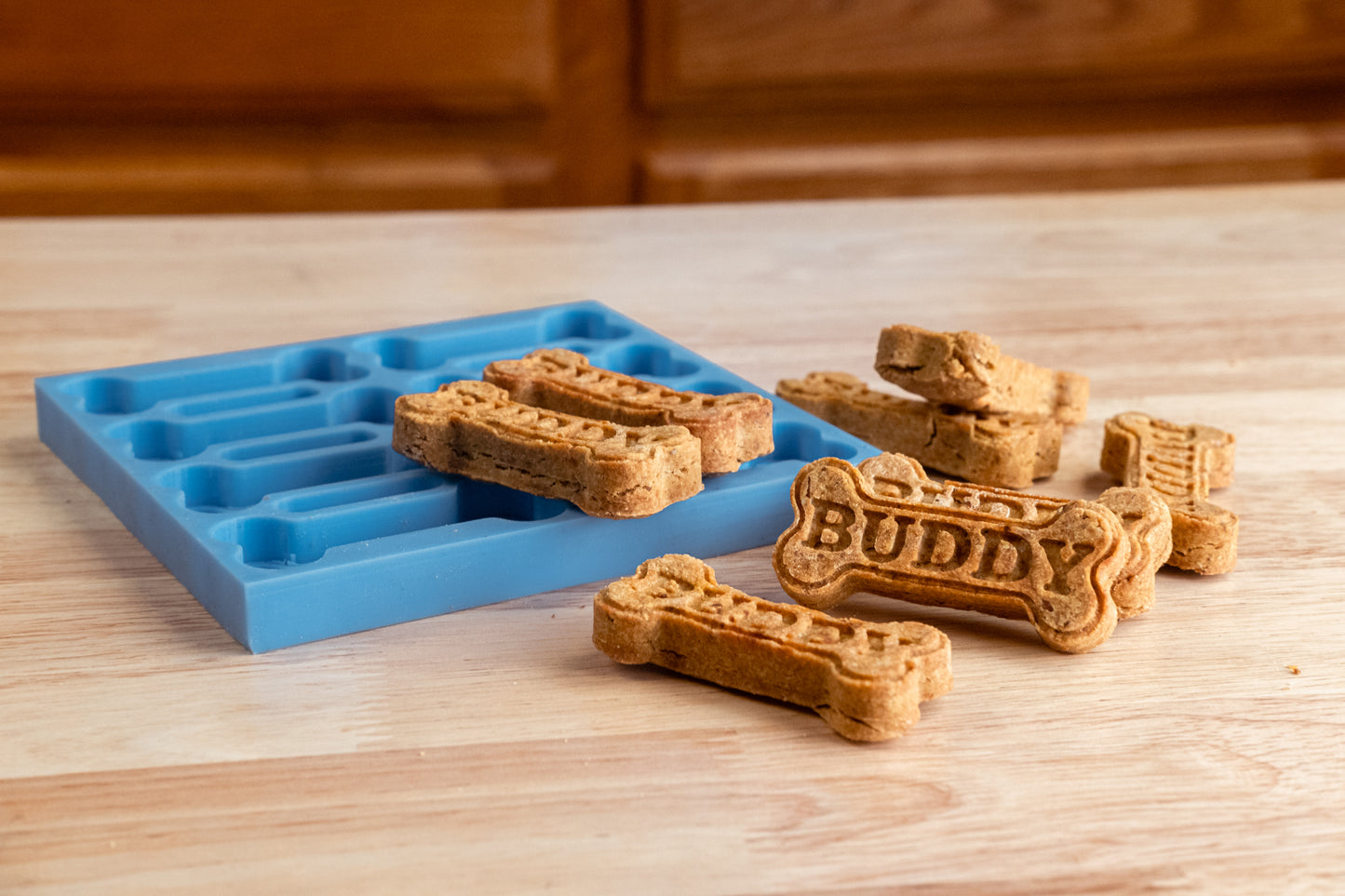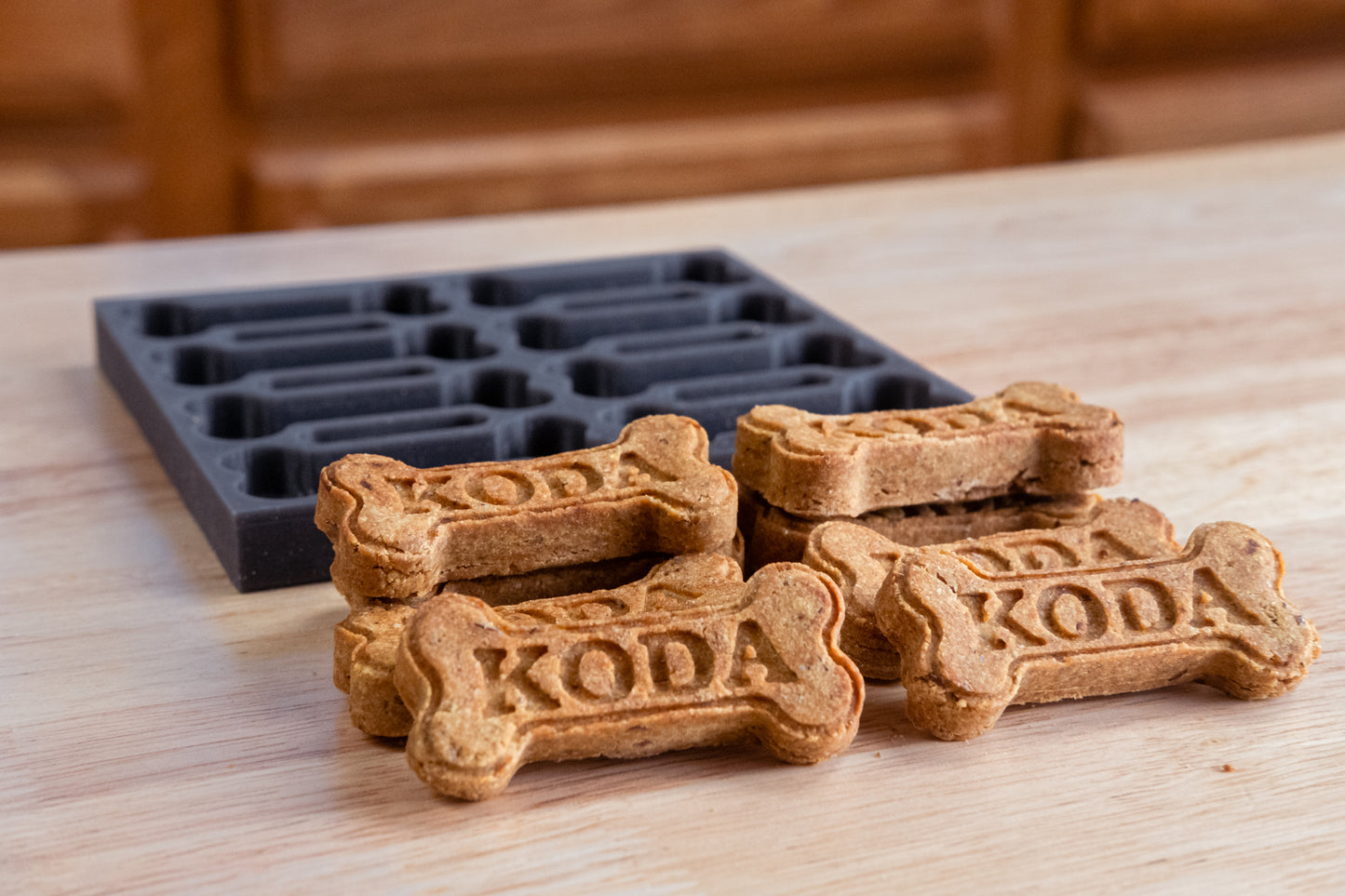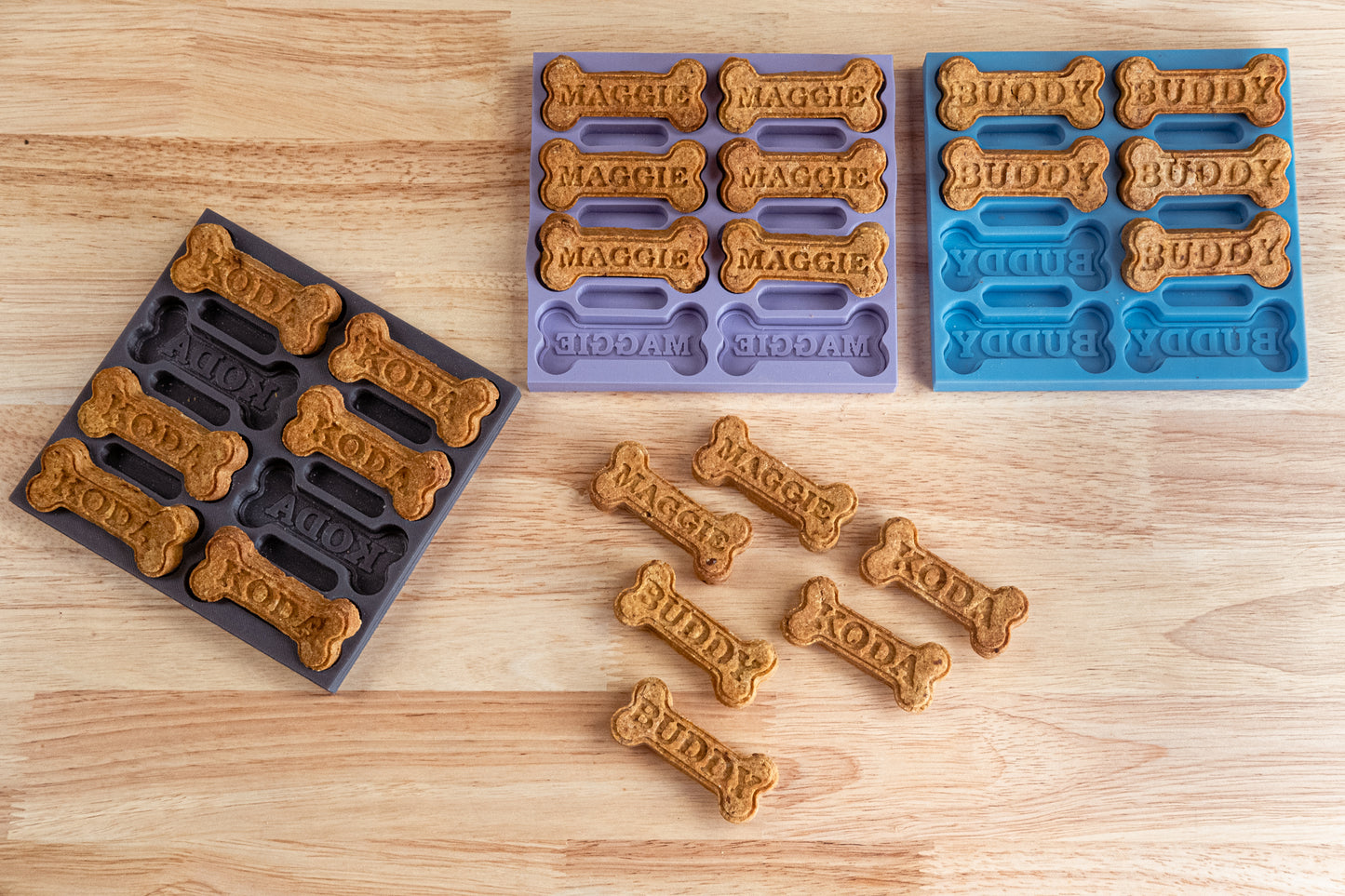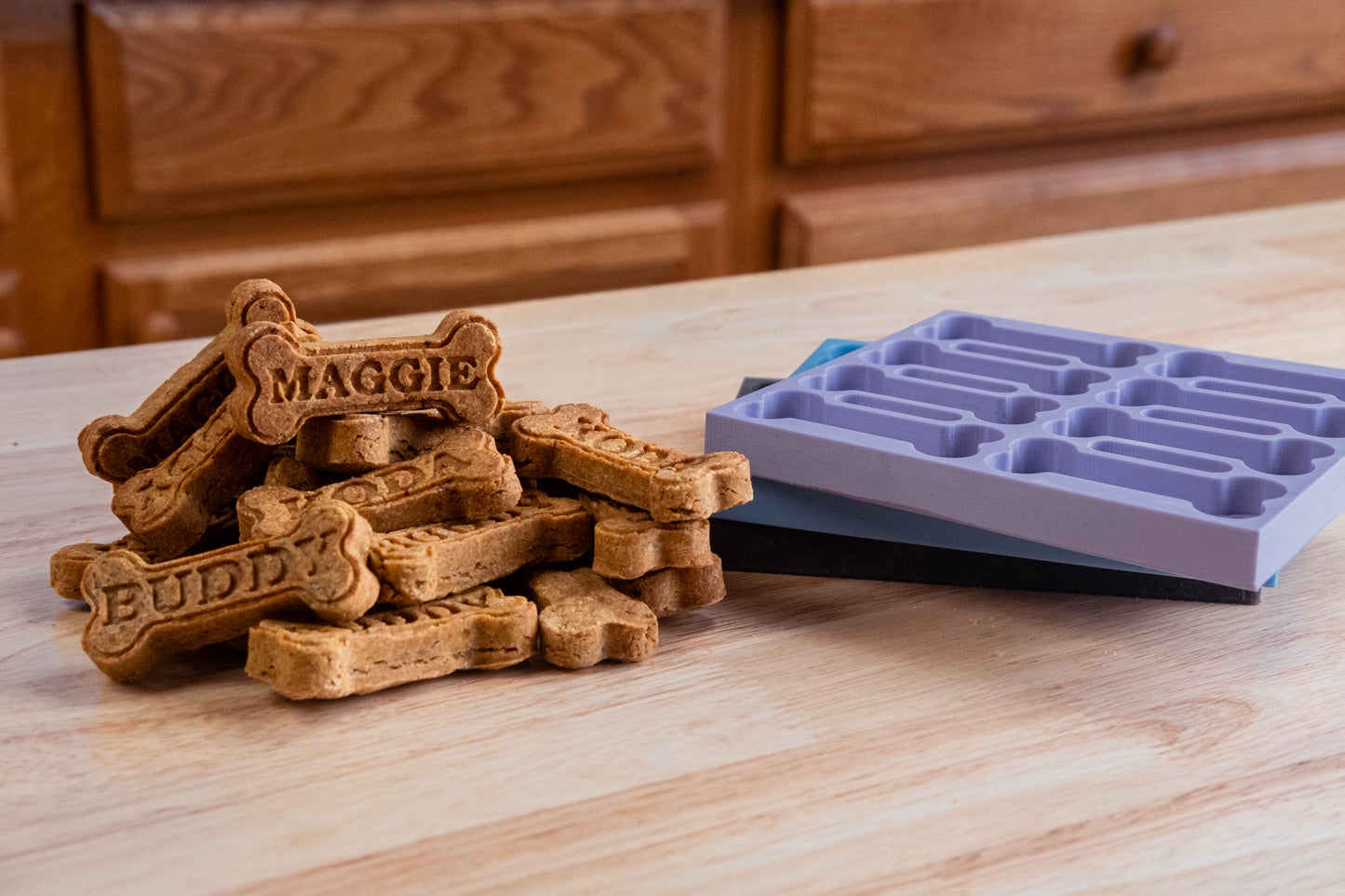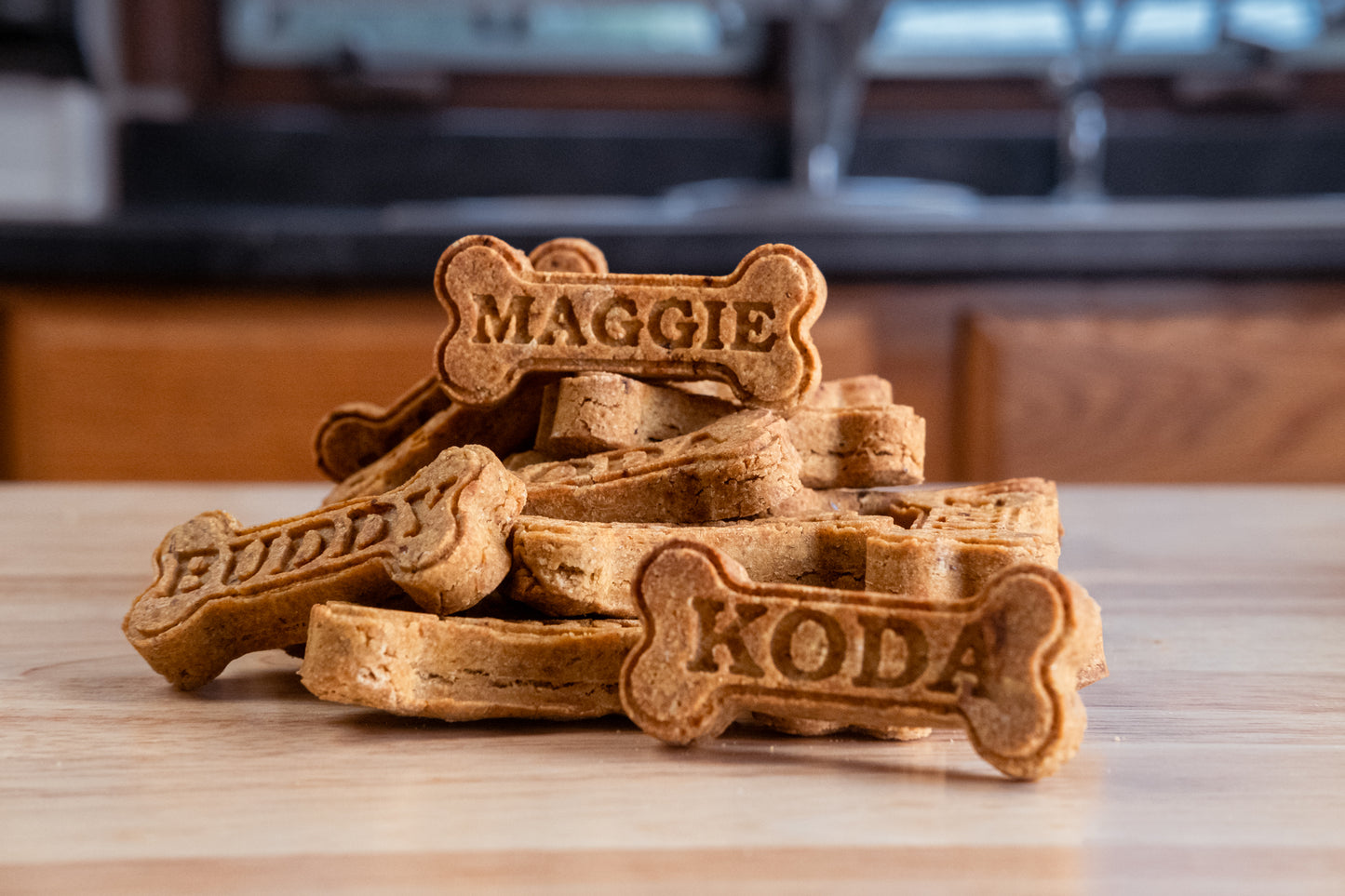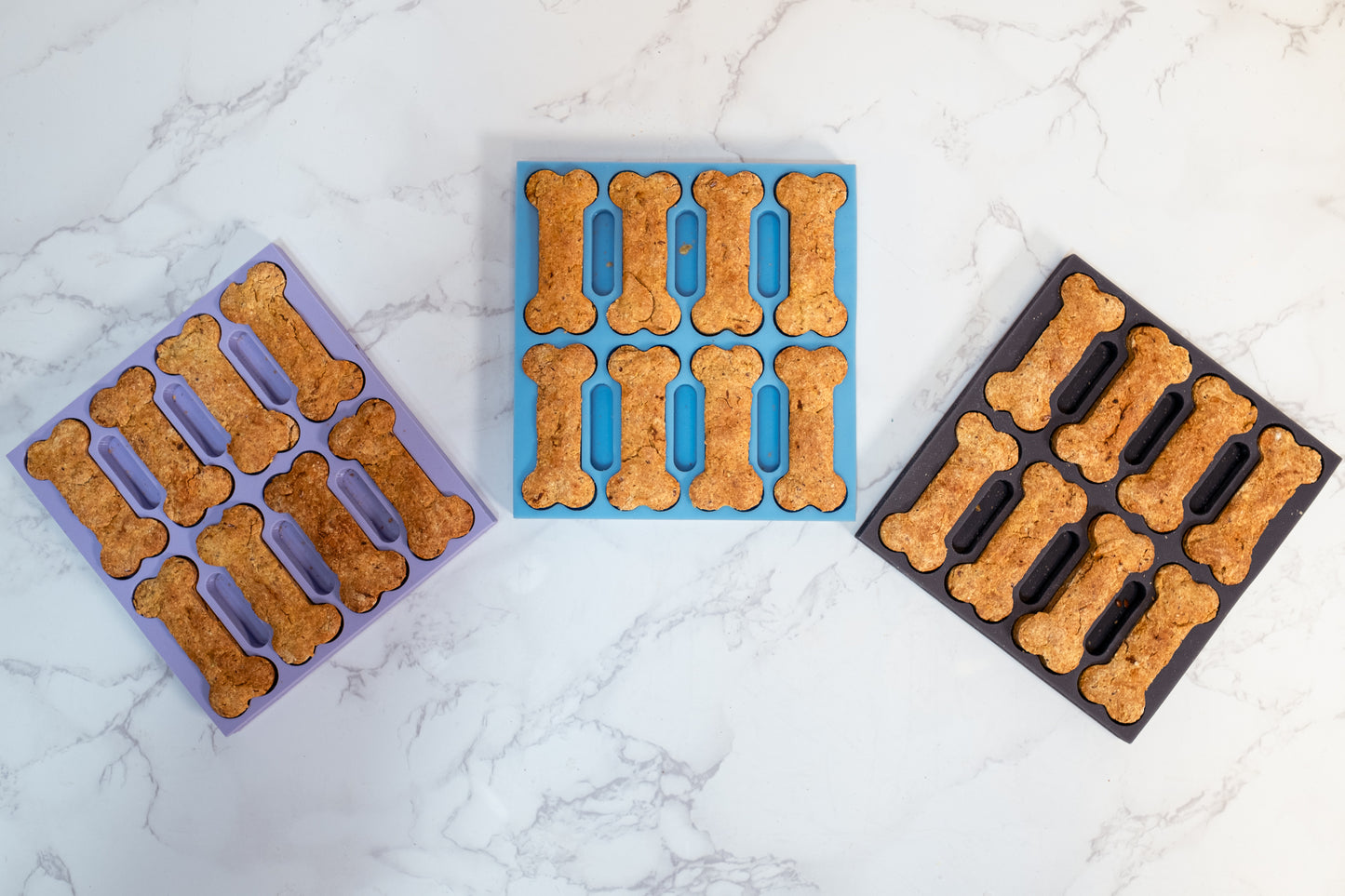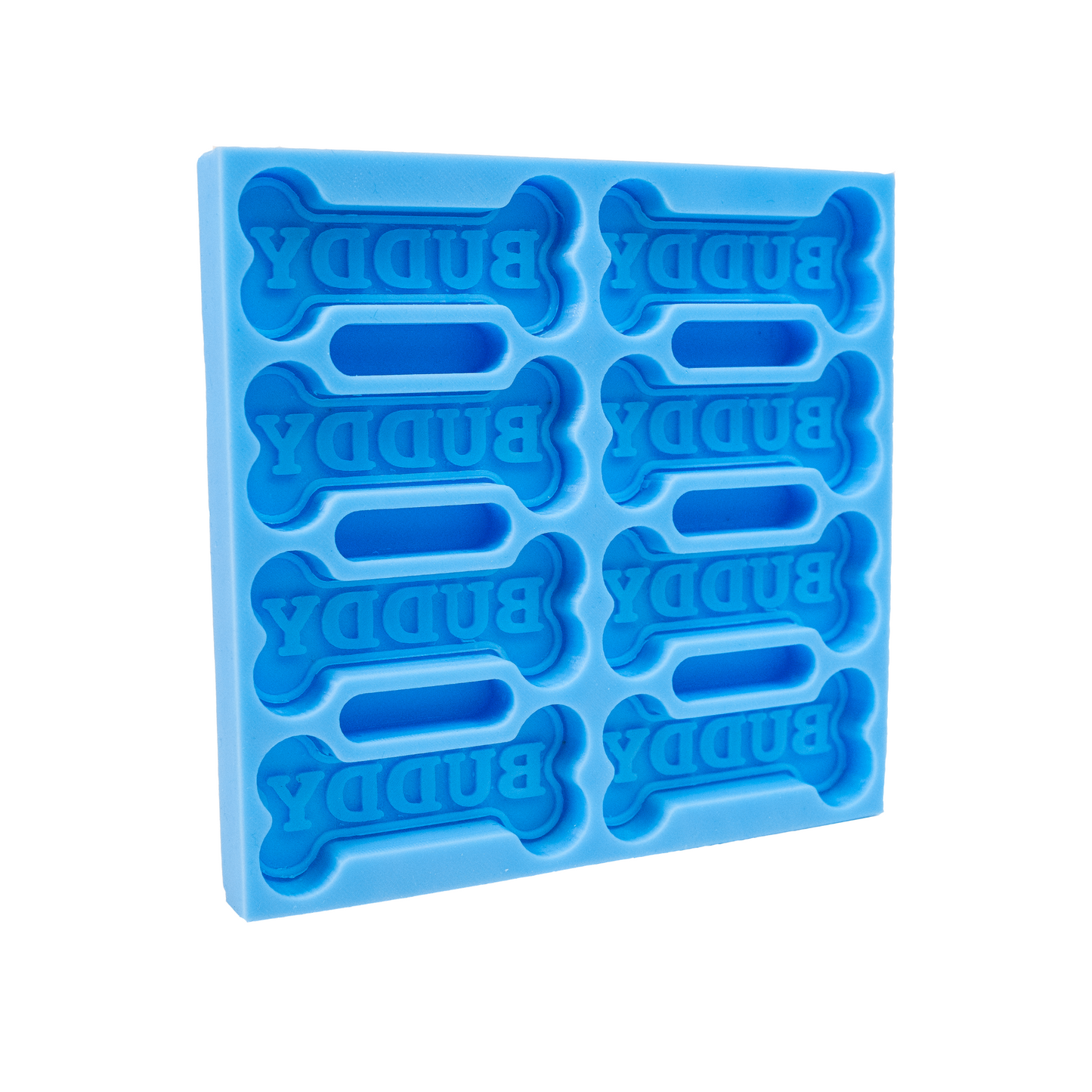 Free of harmful additives
Create personalized dog treats with our silicone molds
Easily add your pup's name, special phrase, or zip code for a unique touch
No more struggling with rolling dough or using cookie cutters that don't capture your dog's personality
Our molds are certified food safe, oven safe, and dishwasher safe
No need to worry about harmful chemicals or safety concerns (eg., lead, bpa, phthalate, and latex.)
Treat your furry friend to something special with personalized dog treats that are both delicious and unique!
Each mold makes 8 treats at a time, so you can quickly make a whole batch of personalized biscuits
Each biscuit measures 2.5in x 1.2in x 0.4in
The 8 cavity mold measures 5.5in x 5.4in x 0.6in
The 15 cavity mold measures 8.2in x 6.7in x 0.6in
Are you ready to get your paws on some personalized pup gear? Great! Here's what you need to know about our production process:
First things first, we begin production just 12 hours after receiving your order. That's right, we're so fast we practically start making your gear before you've even finished checking out!
Now, we understand that sometimes you might have a last-minute idea or realize that your pup's name is actually spelled with a "K" instead of a "C." Unfortunately, once we begin production, you won't be able to request changes to your design. So, make sure to double-check everything before hitting that order button.
Our production lead times are stated at checkout and are updated periodically based on our current production capacity. We always do our best to estimate the time it will take us to produce your order prior to shipping, so you can have a good idea of when you can expect to receive your gear.
If you want even more detailed information about our shipping policy, be sure to check it out on our website. We're committed to making the process as smooth and transparent as possible, so you can focus on what really matters - spoiling your furry friend with personalized gear!
At our paw-some company, we take pride in our top-notch molds and we stand behind their quality and accuracy 100%. If there's a problem with your order, don't you worry, we'll make things right!
Now, let's talk about shipping. We know it's hard to wait for your pup's personalized gear to arrive, but trust us, it's worth it. Sometimes, shipping delays can happen - it's like your gear is taking the scenic route or making a pitstop for some extra belly rubs. Don't fret, we'll keep you updated on the status of your order and you can always check out our shipping policy in the footer for more information.
At the end of the day, we want you and your furry friend to be absolutely thrilled with your personalized gear. So, sit back, relax, and get ready to show off your pup's unique style to the world!