Custom Mini Paw Print Treats
Regular price
Starts at $24.99
Regular price
Sale price
$24.99
Unit price
per
Sale
Sold out
The small dogs have spoken! Hold onto your tails, dog lovers, it's our NEW Personalized Mini "Pawfect Treats" Silicone Mold! Whip up a batch of these babies and your furry best friend will them them up faster than you can say "woof" (especially when they see their own inital on them-yes, we know dogs can't read but no one's ever proven that!).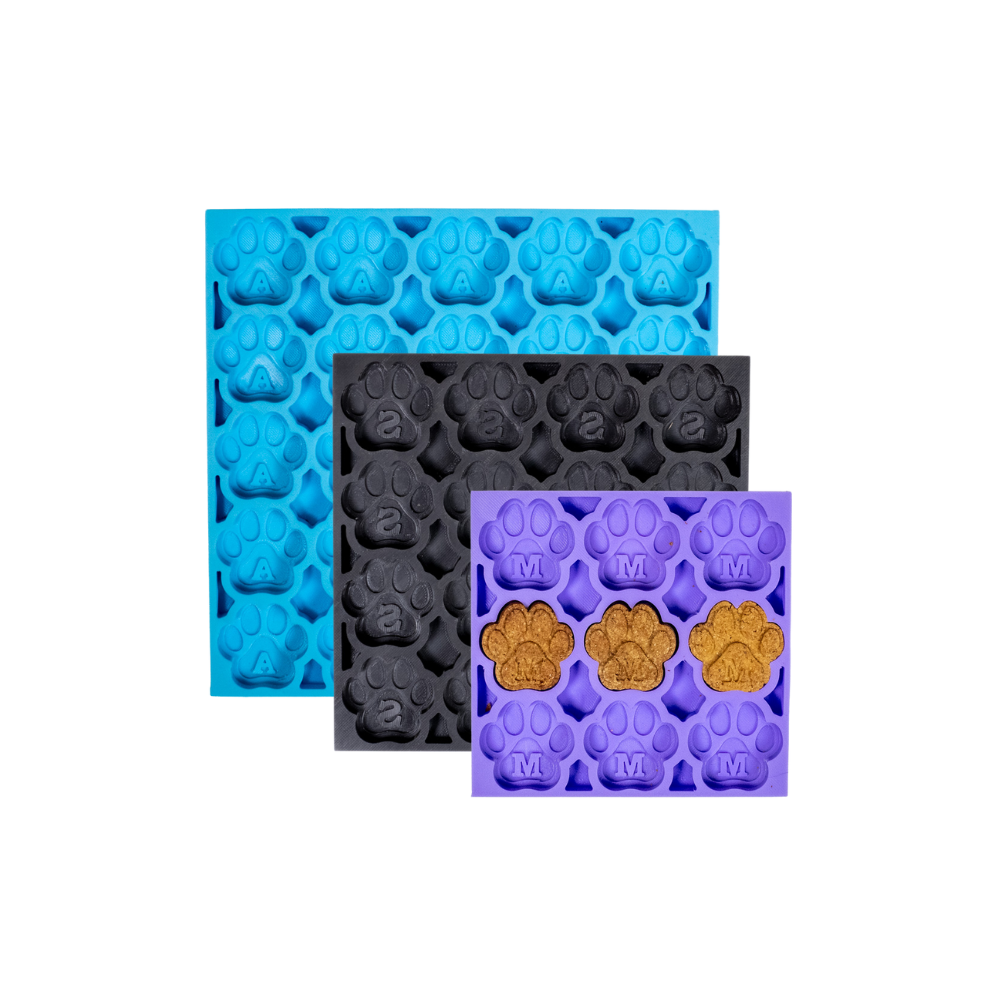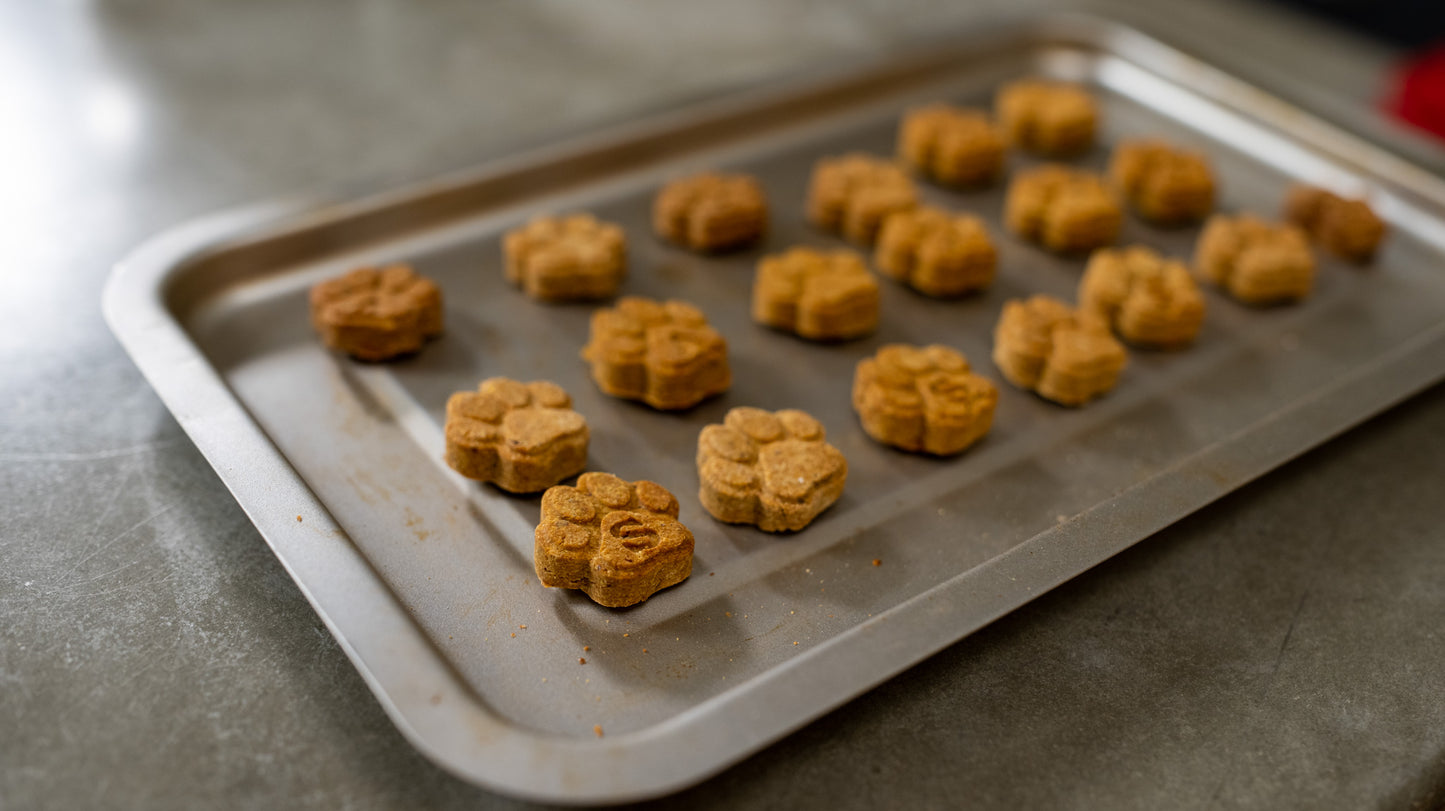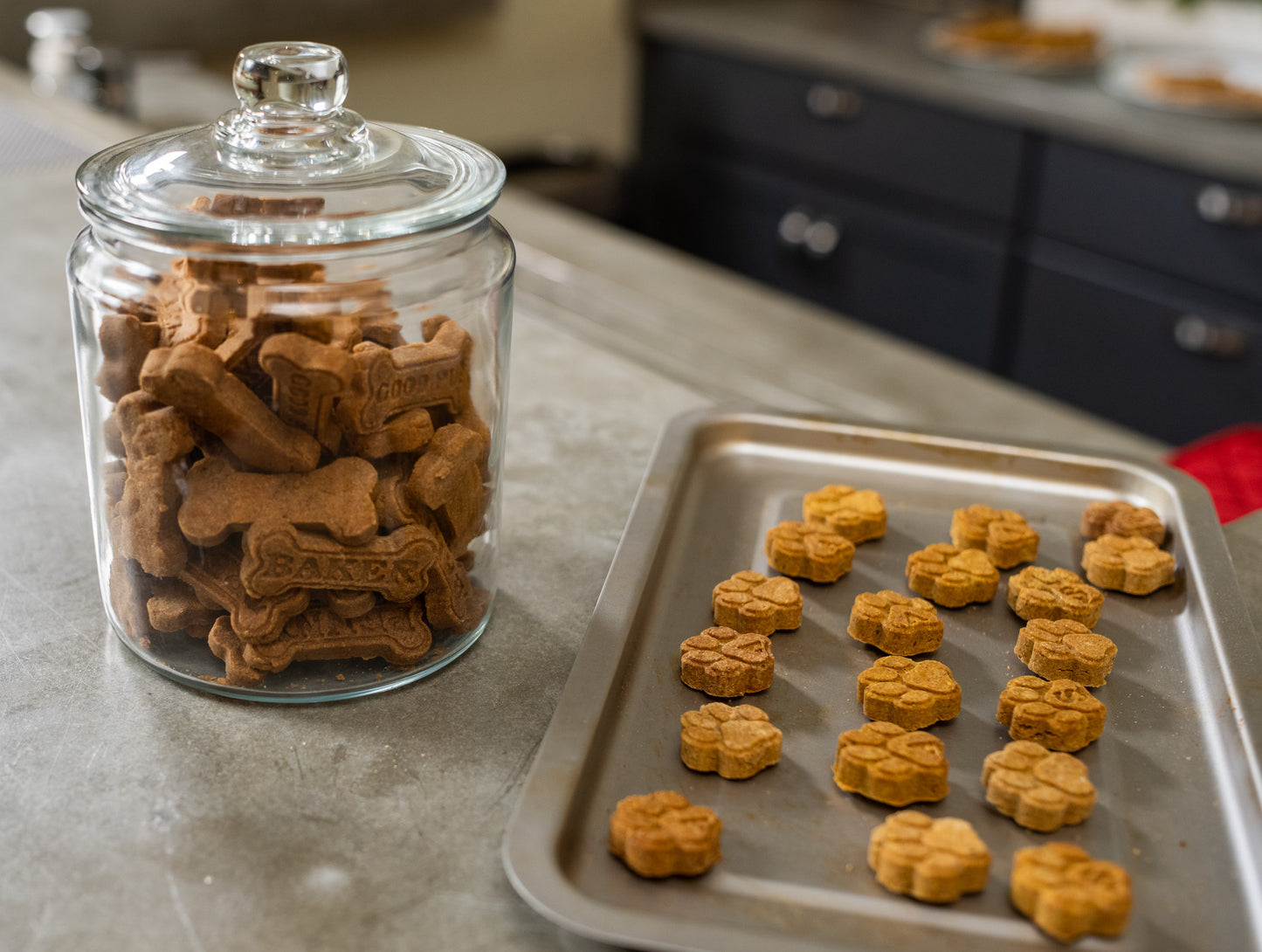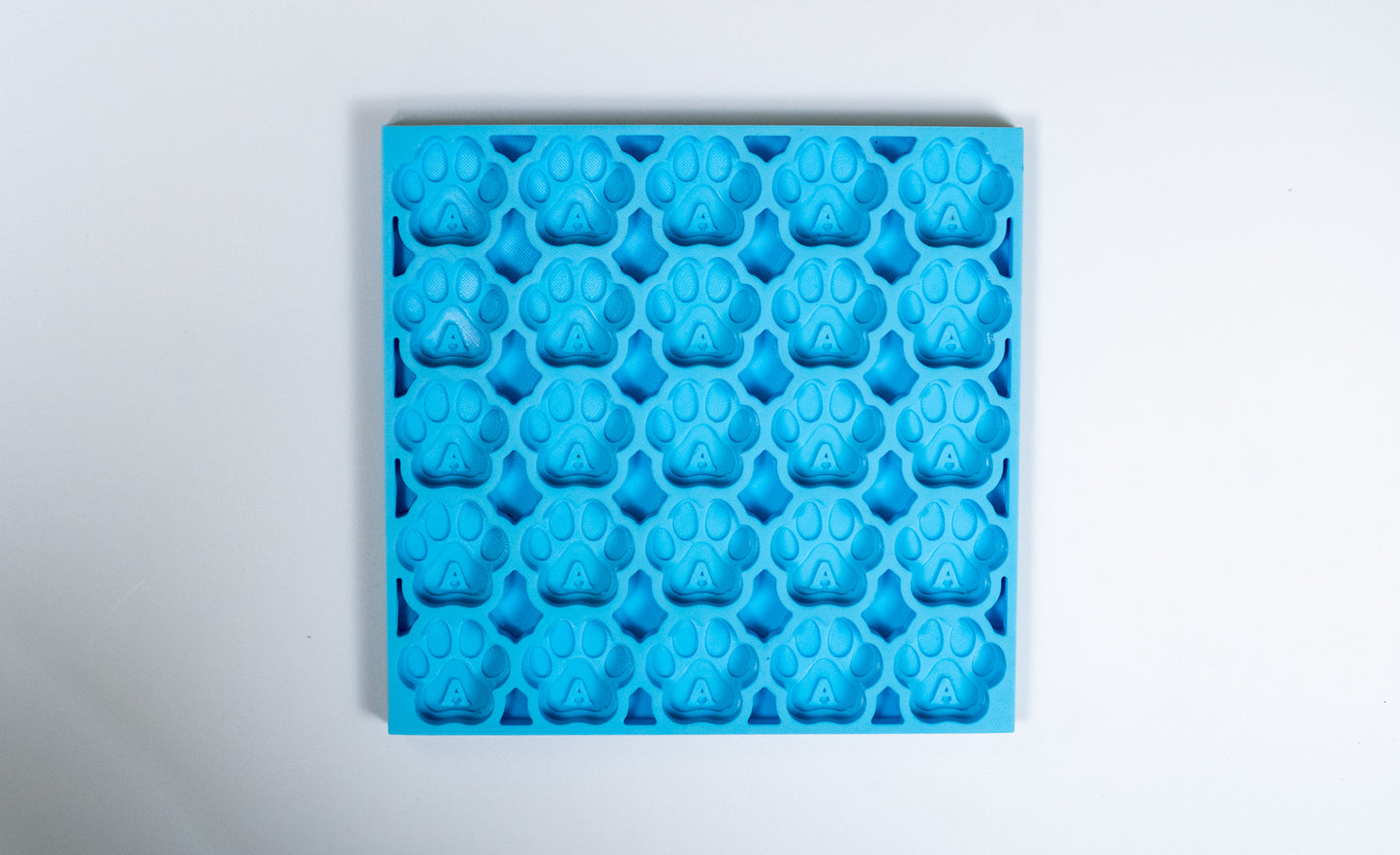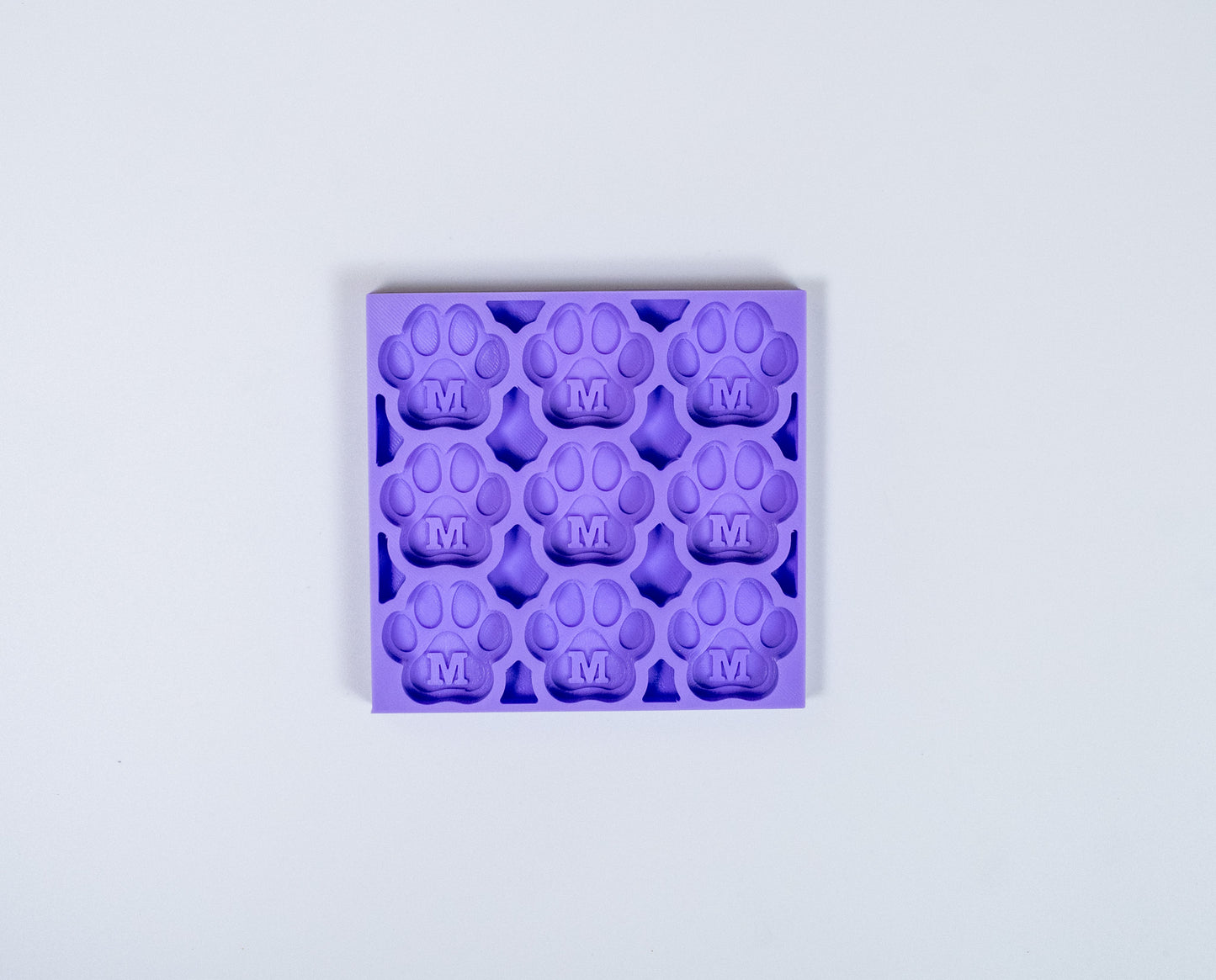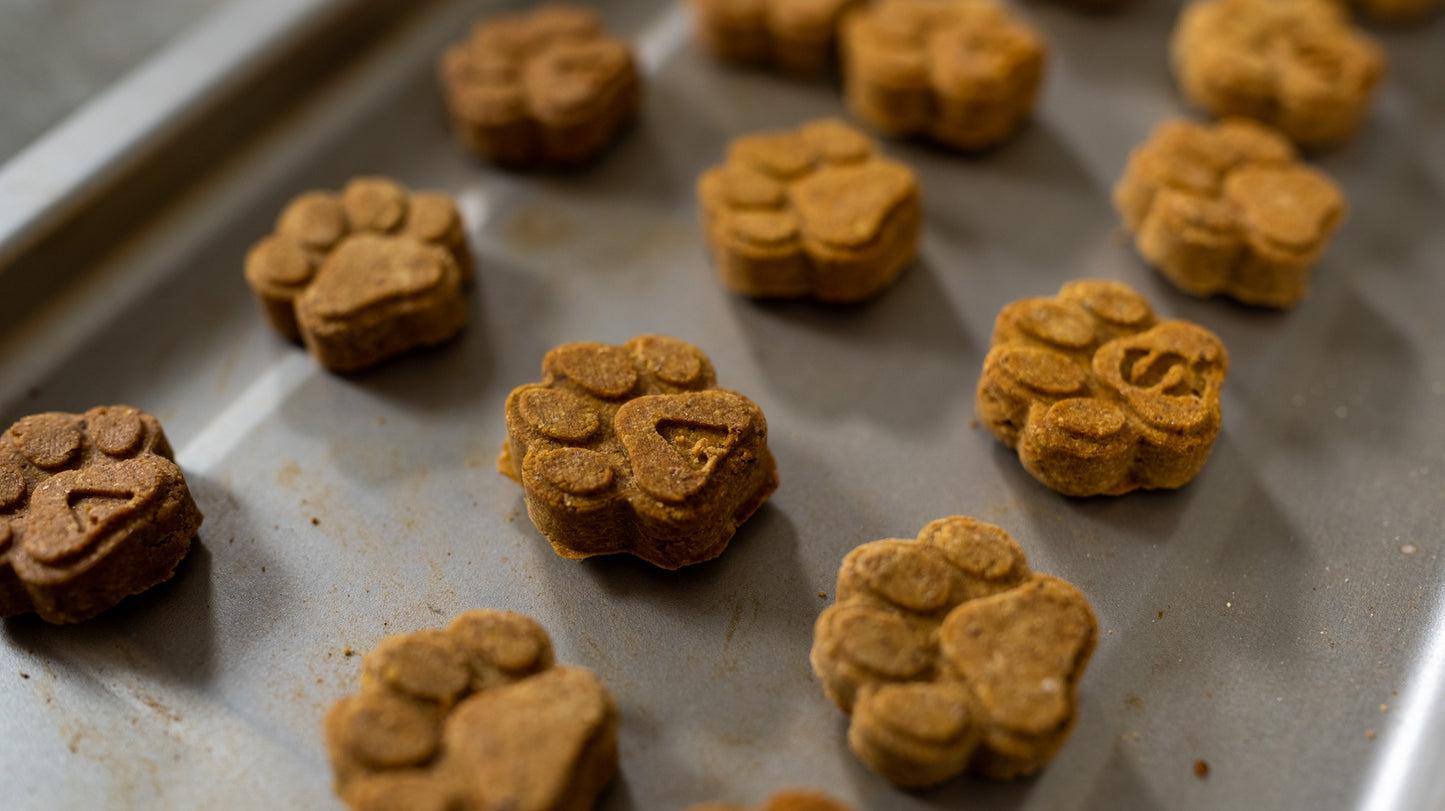 Hundreds of Happy Hounds Have Loved Our Treats! Soon There Will be Hundreds More Enjoying Our Minis!
Are you always on the lookout for ways to spoil your furry best friend? Look no further! The "Pawfect Treats" Silicone Mold is the ultimate tool for dog lovers who want to create drool-worthy homemade treats in adorable paw shapes.
Crafted from high-quality food-grade silicone, this durable and easy-to-clean mold can withstand high temperatures, ensuring that you can make paw-some treats every time. Plus, watching the joy on your pup's face when they see (and taste) a batch of paw-shaped treats will be priceless and sure to make your heart melt!
Whether you're an expert at making dog treats or just starting, the "Pawfect Treats" Silicone Mold is the paw-fect addition to your kitchen. Your furry best friend will be begging for more of these tail-licking good treats! Trust us, this mold is a howling success and your pup will thank you with lots of pawsitive vibes!
So, treat your furry best friend to something special with the "Pawfect Treats" Silicone Mold today!

Each paw treat measure 1.4in x 1.3in x 0.4in.

Available sizes (price differs based on size):
9 cavity mold - 4.6in x 4.4in x 0.6in
16 cavity mold - 6.1in x 5.9in x 0.6in
25 cavity mold - 7.6in x 7.3in x 0.6in

Available Colors (price differs based on color):
Black
Blue
Lilac
Are you ready for your personalized gift? Great! Here's what you need to know about our production process:
First things first, we begin production just 12 hours after receiving your order. That's right, we're so fast we practically start making your gift before you've even finished checking out!
Now, we understand that sometimes you might have a last-minute idea or realize that the name you want is actually spelled with a "K" instead of a "C." Unfortunately, once we begin production, you won't be able to request changes to your design. So, make sure to double-check everything before hitting that order button.
Our production lead times are stated at checkout and are updated periodically based on our current production capacity. We always do our best to estimate the time it will take us to produce your order prior to shipping, so you can have a good idea of when you can expect to receive your gift.
If you want even more detailed information about our shipping policy, be sure to check it out on our website. We're committed to making the process as smooth and transparent as possible, so you can focus on what really matters - spoiling your special one with their personalized gift!
At our awesome company, we take pride in our top-notch molds and stand behind their quality and accuracy 100%. If there's a problem with your order, don't you worry, we'll make things right!
Now, let's talk about shipping. We know it's hard to wait for your personalized gift to arrive, but trust us, it's worth it. Sometimes, shipping delays can happen - it's like your gear is taking the scenic route or making a pitstop for a extra bathroom break! Don't fret, we'll keep you updated on the status of your order and you can always check out our shipping policy in the footer for more information.
At the end of the day, we want you to be absolutely thrilled with your personalized gear. So, sit back, relax, and get ready to show off your unique style to the world!
Makes enough for four biscuits

Ingredients:
2 large eggs
1/4 cup peanut butter
1 cup flour

Directions:
1. Preheat oven to 350F
2. Mix ingredients together until a smooth dough forms. Add a bit of water as necessary to get the right consistency (think play-doh)
3. Pack the dough firmly into the molds - this is important for capturing detail and making sure your fur baby's name is legible
4. Place molds on a baking sheet and slide into the oven. Bake for 20 minutes or until the the dough holds its shape.
5. Remove baking sheet from the oven and allow molds and biscuits to cool slightly
6. Carefully remove the biscuits from the mold and place on the baking sheet with the name facing up.
7. Return to the oven and bake for another 10 minutes until the biscuits are crunchy
8. Cool before serving, and send us photos!!

Contact us for vegan and nut free recipes!